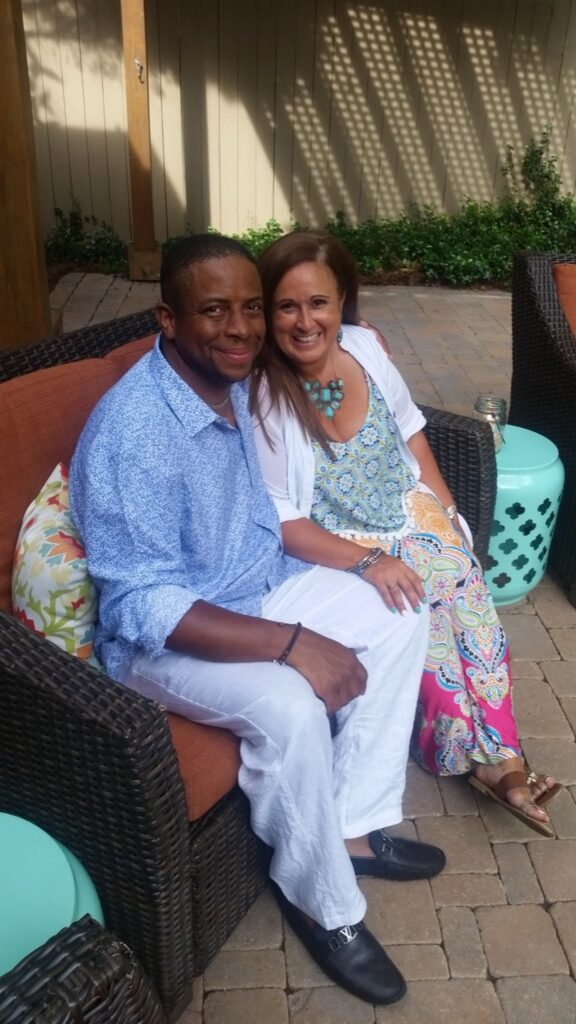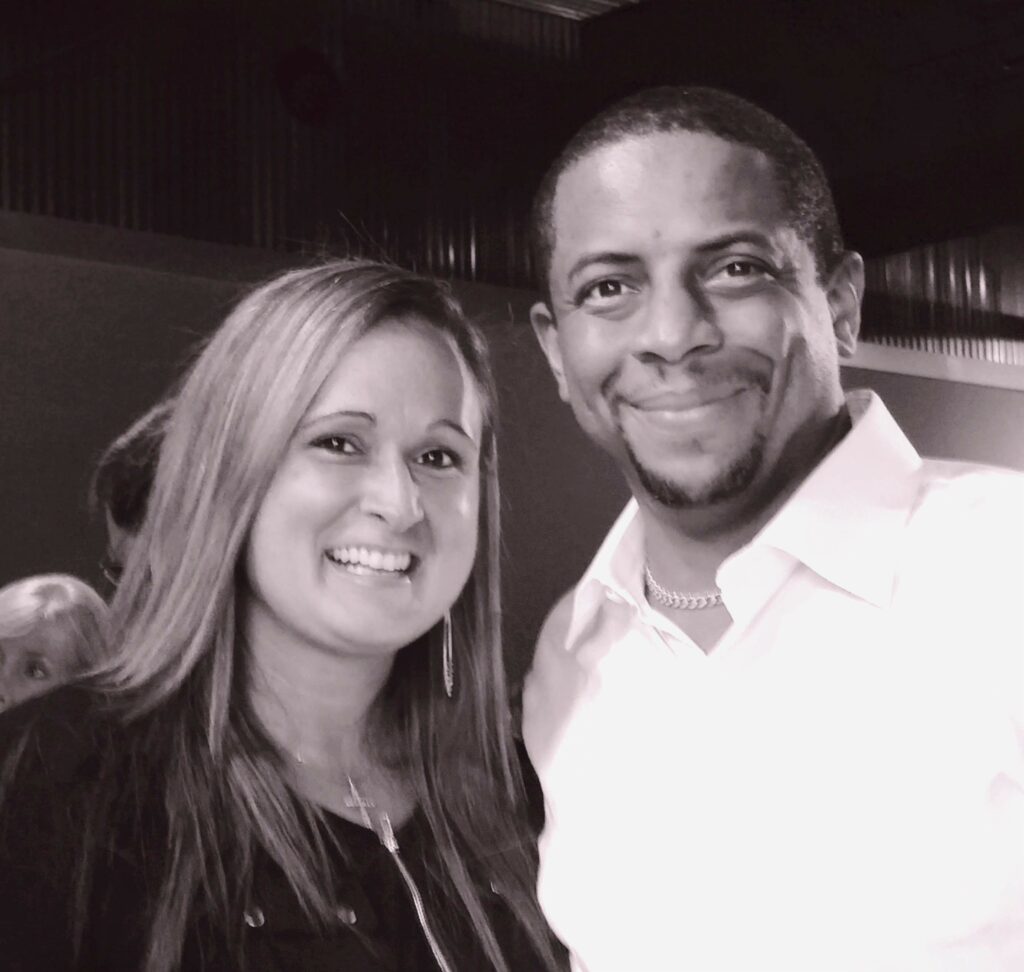 I was one of the "church to drugs" kids of the '70s. Even though I grew up in a supportive, loving home, drugs would eventually find me. My youth encompassed heavy church involvement and positive role models. In academics, I excelled in every category. Everyone knew my name and social status. Little did I know, I would peak in high school. I had a bright future in college, and the steps ahead of me were a solid foundation. In one night, the course of my life changed. On my 18th birthday, drugs and alcohol entered my bloodstream. My GPA decreased, and my drug use increased. I got put on academic suspension, and my college dreams shattered.
I chose to join the restaurant business. I developed an interest in cooking. However, my passion for culinary art did not override my devotion to drugs. I introduced harder drugs into my lifestyle without considering the consequences. Even after being put on probation for possession of cocaine, I still dove deeper into my toxic lifestyle. I was given incredible jobs but could not hold them. My stable housing became drug-infested hotels. My life felt useless, and depression took hold of my body. I failed to report to my probation officer and got arrested.
Those years in Sunday school brought back lessons from my childhood. The story of Jonah running away from God resonated with me. I was, like Jonah, trapped in the belly of a beast. I cried out to God. Not long after, a flyer for A Better Way Ministries fell into my hands. I was no longer running from the calling on my life. I entered the program in 2008. Eighteen months later, I graduated. The ministry helped me regain my relationship with Christ and break the strongholds of addiction. Most importantly, they reignited my passion for cooking.
After graduating, A Better Way Cafe opened. I was able to serve the community through hospitality and great food. In 2010, The Lord blessed me with my beautiful wife, Jennifer. I moved on from the cafe to receive the honor of working with the Hanna Brothers Motion Picture Catering. Just like, in my younger years, my family is active in church and community. My wife is on the prayer team, and I am a deacon. One of my highest honors still is catering A Better Way Ministry events. Without A Better Way, I would have no way.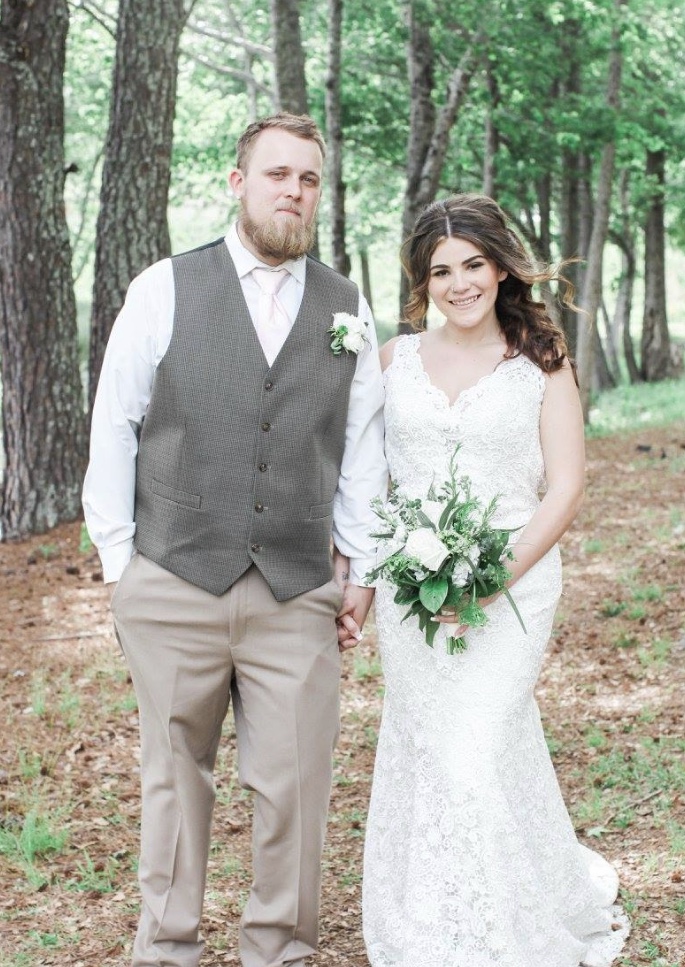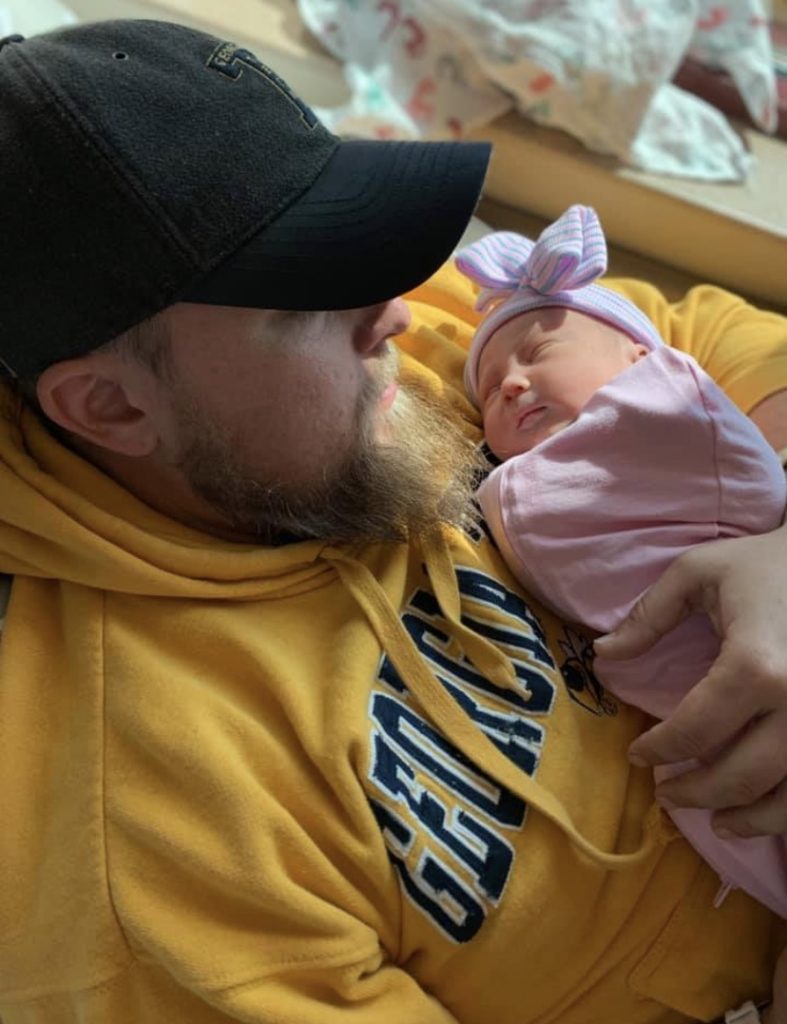 Until age 15, I lived in a loving, Christian household and lived the typical Christian life. I was a shy, introverted kid. When I drank, I became the outgoing life of the party. I looked for validation and acceptance from my friends by experimenting with drugs and alcohol and taking it to the extreme. I got to college, and my drug use expanded from marijuana to cocaine, ecstasy, acid, and prescription drugs. I was doing things I thought I would never do. Soon, the lifestyle of selling drugs was just as addictive to me as abusing them. After dropping out of college, I continued to dive deeper into my addiction. I was an expert at lying and stealing from anyone, especially my family. I hit rock bottom in my drug addiction after my mom committed suicide in 2010. I thought life couldn't get any worse until I started experimenting with heroin. I began doing whatever I could to get a fix. No matter how illegal. I overdosed five times in a year, but I couldn't stop. I was so miserable and ashamed of what I had become. I would've rather died than continue to live this way.

I first heard about A Better Way when I was in jail for my second felony possession charge of heroin. I met James Merchant (ABW Graduate). He left A Better Way Ministries to serve some time but would return once he finished. I was shocked by the 18-month aspect, but I thought it had to be better than prison. The judge granted my request to enter A Better Way. After arriving in November 2012, the Lord began to soften my heart. In January, I accepted Christ as my Lord and Savior. Through A Better Way, I learned what a relationship with the Lord looks like, how it applied to my daily life, and how to live it out. It was the most challenging 18 months of my life, but it brought structure and discipline to my life that was in chaos.
After graduating, I became involved in my local church and met my beautiful wife, Amanda. We serve together in youth ministry at New City Church and have built our marriage around doing ministry together. I now have a network of people around me at my church and the ministry to hold me accountable and point me to Jesus when times get tough. God has continued to bless and restore my life ever since choosing him as my Savior. In September 2019, my wife and I welcomed our first child, Victoria Katherine. Becoming a father puts the love of my Heavenly Father into perspective. I am constantly blown away by God's faithfulness in my life. Everything the enemy took from me. God has restored in abundance. I use the skills I learned at A Better Way daily, and I am beyond grateful the Holy Spirit guided me there.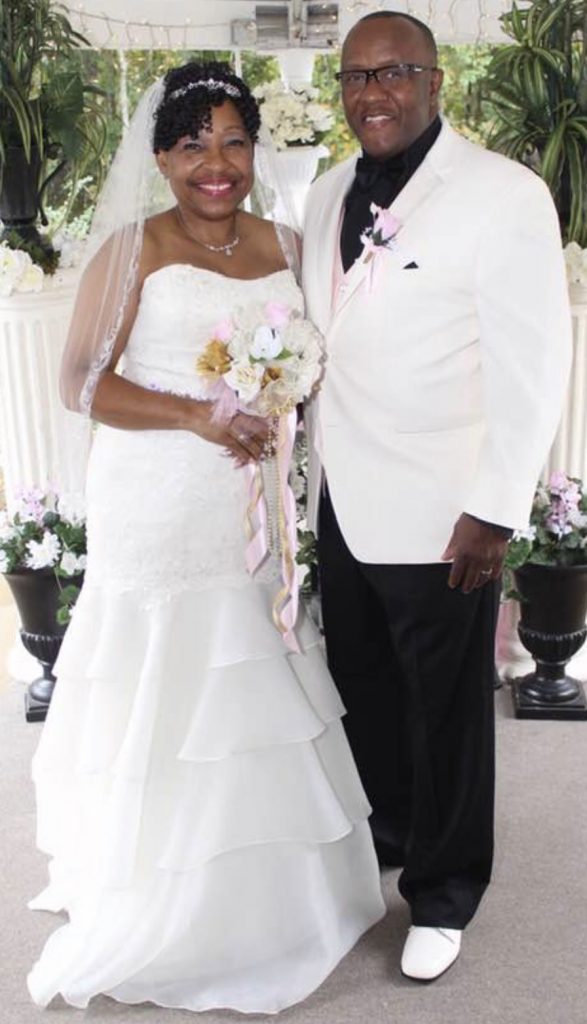 My drug abuse did not start until I was in the military. I was in my 5th year of of the U. S Navy when I began experimenting with cocaine, and it eventually led to crack. This ultimately  started my life of crime and the ending of my first marriage. Life continued to go downhill. I had three more failed marriages and served nine prison incarcerations in three different states. The drugs took me down a path I thought I would never go. 
I heard about A Better Way while incarcerated in 2015. I wrote to them in prison and was accepted. I went to them upon release in September 2016. It was the best decision of my life. A Better Way not only saved my life, but reintroduced me to God and saved my soul. 
After graduating from the program in March 2018. I met my beautiful wife Barbara from my hometown of Augusta, Ga. She has a strong love for God, and she is the perfect example of a woman after the Lord's heart.  We have a wonderfully blended family that includes my daughter and two granddaughters, her four children, grands and four great grands. 
I served as a staff member with the ministry as the medical coordinator.for a few years.  I truly loved serving these men and helping them the best I can. This ministry has the thumbprint of God all over it. As long as the Lord allows, I will continue to use my story to change the lives of men struggling with life-controlling issues. I will always be grateful for the mighty hand of God pulling me out of my pit of addiction to a place full of the Brotherhood of Christ.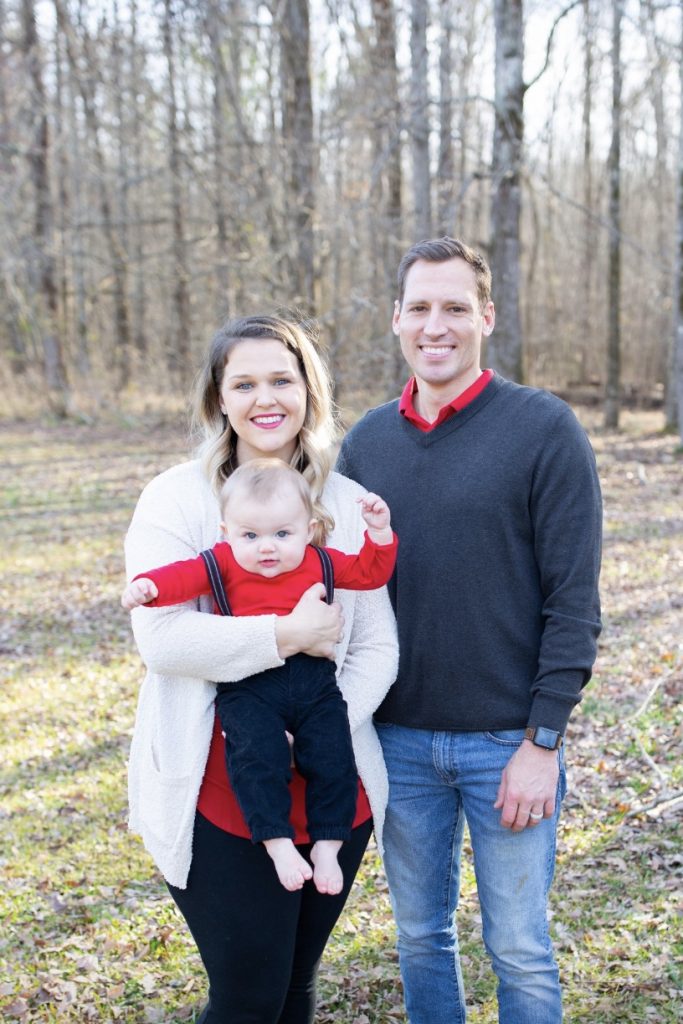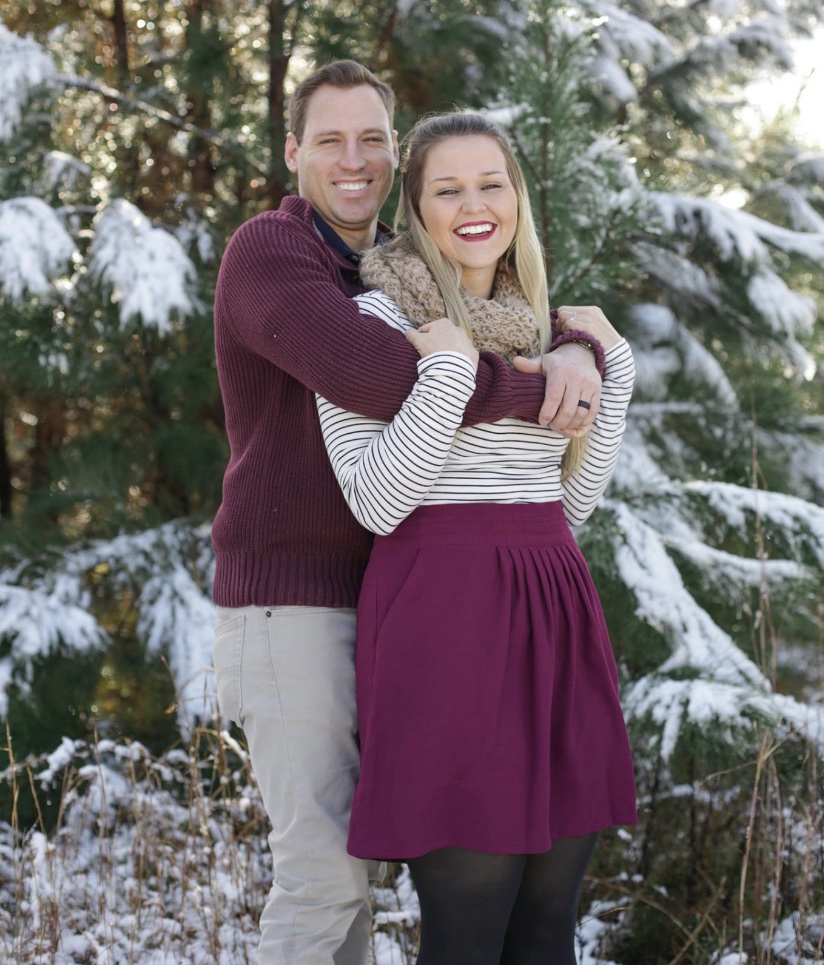 A slippery slope of social drinking began for me in college. After a few months of recreational use,I had no clue the bondage of addiction that my life was headed for. In no time, I began to abuse an opiate prescription from a former injury.  Abuse that would land me behind bars, leave me charged with two felonies, and in and out of multiple rehabs for opiate addiction by the age of 22. 
I will never forget being granted the opportunity to attend A Better Way Ministries by my sentencing judge. In accepting my request to attend A Better Way, I ultimately found healing from addiction, a personal relationship with Christ, met my future wife, Allyson, created lifelong friendships and began to experience the truest freedom, freedom in Christ Jesus. A Better Way has taught me how to persevere in overcoming the bondage of addiction and everyday sin through the love of Christ. 
Since graduation in 2014, my life has been blessed beyond measure. From finding an amazing job, to starting my own family and getting married, I could have never imagined the things that God had for me after my restoration at A Better Way. Our greatest blessing and joy is our beautiful baby boy, Hudson James. I continue to attend weekly meetings at A Better Way. My wife and I do our best to continue to plug in when possible. We have served on the ABW Family restoration team and have also counseled young couples who are seeking relationships after restoration. 
To anyone who is considering A Better Way, stop considering and make your choice final. It will be hard,  but it WILL BE WORTH IT. I am a living testament that A Better Way can take a wretch like me and bring complete healing, and freedom from bondage. God has saved me from myself, blessed me more than I thought was possible, and he can do the same for you or your loved ones. "Do not conform to the pattern of this world, but be transformed by the renewing of your mind. Then you will be able to test and approve what God's will is—his good, pleasing and perfect will." Romans 12:2